Holiday special: Make a wish to Santa with Thinglink, it may come true!
Now read carefully, ThingLink has managed to create a special hot line to Santa's headquarters up north in Lapland. Send a letter to Santa via Thinglink and let Santa's little elves know what sort of things would bring a smile on your face this holiday season. One of your wishes may come true!
It's easy to participate and this is how you do it:
Upload an image to Thinglink.com and title it "DearSanta".
Tag the image with direct links to your  favorite things: soft things, crafty things, noisy things, don't forget peace and happiness! Let us know what would delight you the most. Maybe it's a beautiful purse from an Etsy shop, a knit pattern for a beanie from Kollabora, a starter kit from Littlebits or a mobile phone from Ebay. Be creative, unique and all you!
Tweet your image with hashtag #DearSanta.
The best part: Santa will be listening and with the help of our kind sponsors, he has promised to make the cutest and most creative wishes come true!
Now, act quickly. Go to Thinglink.com to create your own Christmas letter to Santa. Tweet it before 16th of December.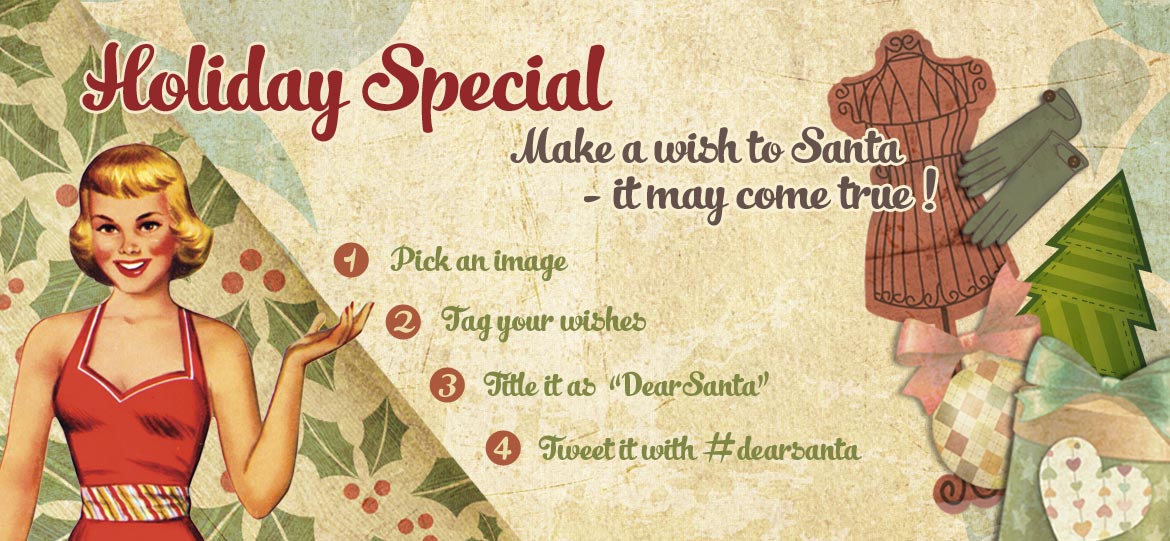 Remember to follow us on Twitter and like us on Facebook to see what we're up to.