Since we released ThingLink 360 last year, our team has gathered tons of feedback from many user groups.  We're excited to share 5 enhancements to ThingLink 360, based on your feedback.
We have more enhancements planned as ThingLink 360 continues to grow more powerful in 2018.  We take user requests very seriously, and they play a big role in what we create.  Feel free to drop us a note with requests for new features for ThingLink 360, and be sure to stay tuned to this blog for news as we release new features based on feedback from our community.
Text Labels for Hotspots
To improve navigation we've added the ability to provide preview text, or labels, on top of hotspots. Creators can now combine the power of visual icons with text for a clearer way to preview the content under any tag. This will also allow users to clearly guide explorers from one 360 scene to another. This has been a big request from educators and we think you're going to love this feature!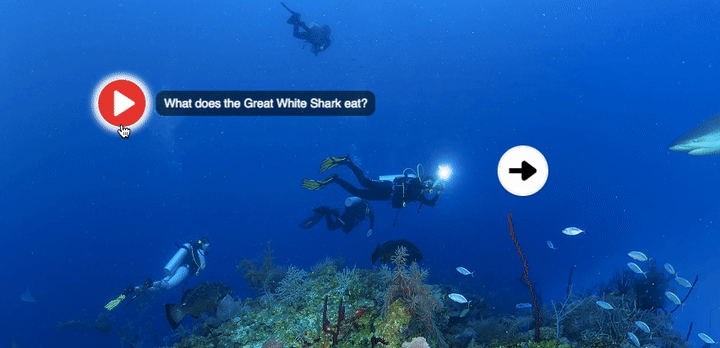 Preloaded Icons
We've added more than 300 preloaded icons that include many popular graphics and color schemes.  Now you can click on the + icon at the top of the 360 editor to quickly select an icon, or you can still decide to upload your own icon.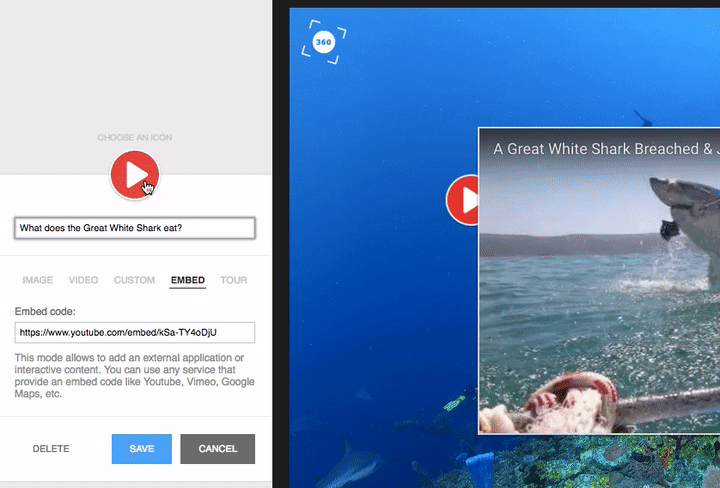 Titles on 360
Titles will now show up at the top of your ThingLink 360, as long as you add them under the  Settings button. This helps viewers understand where they are when navigating through a tour with several 360 scenes linked together. Teach students to put titles on their scenes and it will clean up their clutter considerably.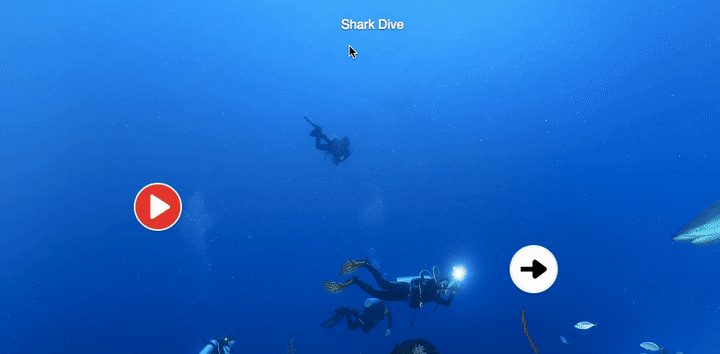 Tour Navigator Toggle
Tour navigator allows viewers to easily move between the different scenes within your tour creating a big picture view of the 360 experience. If the navigator gets in your way, just click the caret to collapse it. It's easy to toggle the tour bar.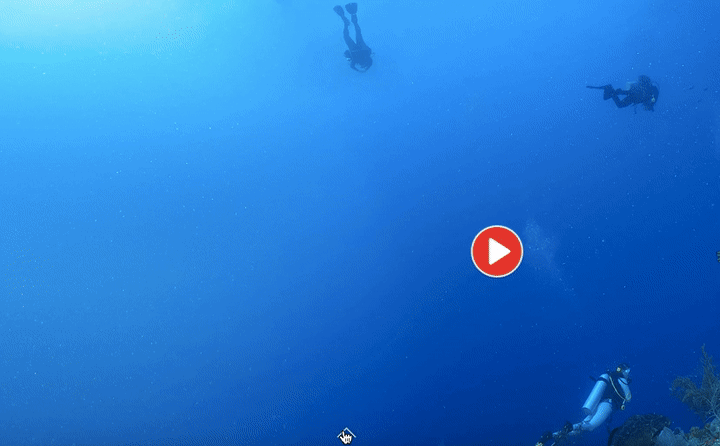 View 360 Player Card Button
We changed the text from "Play" to "View 360" based on user feedback. In the future, we plan to give users control of the text that appears here for even more customization to introduce a scene. This will be a great place for students to write a short, catchy phrase to invite their audience to explore their 360 scenes.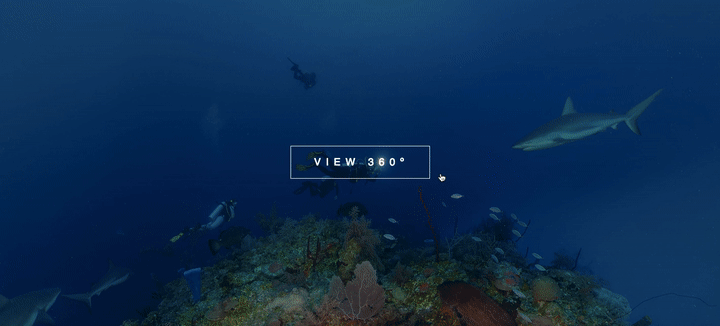 ---