A great article about ThingLink today in the press.
Check out Mediabistro's 10,000 words's post:
No Comments »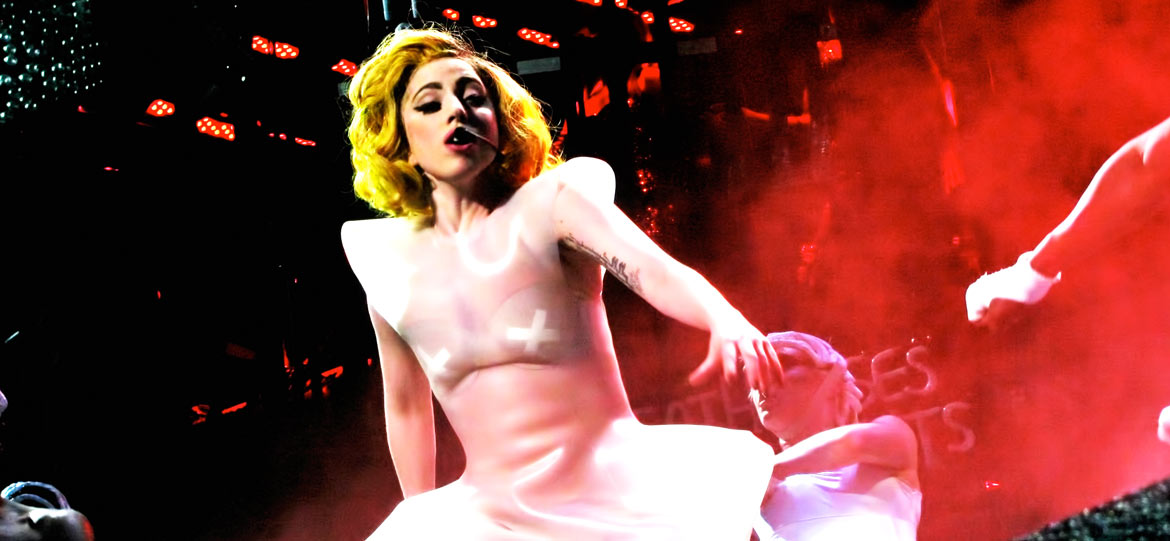 Image Streams, Comments, Search and Mobile View.
ThingLink looks different today
This week we launched a site redesign and new features. This includes image streams, follows, notifications, comments, search, and we've improved the viewing experience on desktops, laptops and mobile devices.
We're really excited about ThingLink's new social and mobile dimensions, and hope you like them, too. The next few weeks are dedicated to improving the user experience. So contact us if there is something bugging you, or if there is something you think is particularly neat.
You now have an image stream that others can follow
You can now see all your tagged images at MY IMAGES. This is your personal image stream that other users can follow. Whenever and wherever you tag a new image (on your own website or ThingLink) it will also appear in the HOME view of your followers. You can also follow rich images of others, including your favorite friends, bands and brands such as NME, Paper Garden Records, Urban World, Wind-Up Records, Freunde von Freunden or our creative director Jonas Forth.
Search and discover rich images from others
Thanks to our amazingly creative users, there are tons of engaging images you can now search by keyword. Search, touch and discover a new world of interactive images…it's super fun. And check out our Gallery of staff picks.
Comments and notifications
When you publish a ThingLink image, it's great to get feedback. Viewers can now comment on your photos from desktop or mobile devices. You'll get an email notification when comments are posted, and you can respond.
See new comments and notifications by clicking on your profile icon on the top right. That's where you'll also find SETTINGS (to change your profile image, password or set your nick name), LOGOUT, and HELP.
Mobile view
Many viewers browse ThingLink images on mobile devices, so we have improved the mobile experience on iOS and Android-powered mobile devices. Now, your mobile device is an interactive magazine.
As always, we look forward to your feedback and comments.
Touch and discover.
Yours,
Ulla
No Comments »
Today at Wired 2011 in London we announced the launch of ThingLink Labs; a dedicated environment from which to incubate and productize innovations in the field of image interaction. The launch project for ThingLink Labs is Rich Media Notes, a printable version of ThingLink images with Near Field Communications (NFC)-enabled Rich Media Tags that are readable by enabled smartphones and devices.
ThingLink will showcase Rich Media Notes for the first time at Wired 2011 in London on 13th & 14th October in collaboration with famous London-based designer Klaus Haapaniemi, whose installation at the event will showcase NFC-enabled interaction with images and physical objects. Delegates attending Wired 2011 will be given customised Rich Media Notes which, when read by an NFC enabled device, will link through to a purpose-built ThingLink profile image or their page on personal web profile service, About.me. "When images and everyday objects become access points to web content,  the consumption and distribution of online media will change from laptop to mobile devices," commented Ulla Engeström, CEO of ThingLink. "With Rich Media Notes, we are creating demand for new kinds of enhanced, printable products such as posters, flyers and handouts that carry rich media web content, discoverable through NFC."
Rich Media Notes will be make it possible to print ThingLink content-embedded images as posters, photos or physical goods – harnessing the best content the web has to offer and encouraging deeper engagement from consumers. A printed image can now contain a song, a video, a blogpost or a link to an online community. Until now NFC has been used primarily in the field of payments, but Rich Media Notes will enable users for the first time to create unique, creative opportunities in the fields of marketing, publishing, advertising, entertainment and education.
"About.me is about bringing together users' online identities into one place as well as offering a single home for their social media outreach," said Tony Conrad, co-founder of about.me. "Our collaboration with ThingLink's Rich Media Notes offers a glimpse into the future of how people will tell and share their own stories through pioneering tech such as NFC."
First announced in June this year, ThingLink has brought a new dimension to images on the web via Rich Media Tags, transforming static images into navigational platforms. From hand-drawn artwork to professional photography, Rich Media Tags can be applied to any image and already allow the in-image embedding of links from some of the world's leading social content platforms such as YouTube, iTunes, Spotify, Wikipedia, Twitter, Flickr, Facebook, Amazon, Etsy and many more.
For the Wired 2011 launch, Rich Media Notes have been created in collaboration with UPM RFID, providers of NFC tags, and TagAge, providers of NFC printing solutions. For more information on Rich Media Notes head over to http://rmn.thinglink.com/
No Comments »
Two massive bands both rolled out ThingLink campaigns in the last week — and even though virtually the only thing they have in common is an alt-rock radio airplay, they both demonstrated that ThingLink can help push fan engagement around new albums into overdrive.
For the past ten years, Gorillaz have been one of the most visually and musically inventive bands — so it only made sense that they would carry that spirit into the announcement of their new singles collection. Their label, Parlophone, used a handful of ThingLink embeds throughout the front page of the Gorillaz site to create a version of a scavenger hunt — and the results were off the charts, with almost every visitor clicking through to content at one point.
Blink 182, the beloved pop-punk act that is reuniting for the first time in several years, also used ThingLink to help promote their new album, as well as a contest sponsored by Absolute Punk.  ThingLink creative director Jonas Forth developed the animated cinemagraph of the album cover which first appeared on Absolute Punk, generating such positive feedback that Hypebot wrote it up, and it now appears on Blink 182's homepage.
When I was on the road last week, as both these implementations were being rolled out, I was pitching ThingLink to artists big and small virtually non-stop. And I finally hit on the beauty of ThingLink — the user is really the one who determines what to make of it. Plenty of artists — hell, plenty of bloggers — can just use ThingLink for fun, to jazz up images, and experiment. I used ThingLink on my personal Tumblr to add videos to pictures of my dog and my favorite beer, just for giggles. But if you want to do something really meaty — animation, puzzles, scavenger hunts — that's doable as well, and not all that much harder than simply embedding a track or video.
And for other labels — well, the gauntlet has been thrown down. Parlophone and Interscope  released cool campaigns last week, Atlantic the week before; the big question is which label will rise to the challenge next?
No Comments »
BERLIN, GERMANY (17 September 2011) – ThingLink CEO Ulla Engeström revealed today at the Hello Etsy! Conference in Berlin an in-image sound recording feature that Etsy sellers can use to record stories about their crafts — inside an image.
Created in partnership with SoundCloud, the new feature lets craft makers record personal stories and descriptions about their products by clicking a record link on the ThingLink editor – inside an image. Now any hosted crafts image can be converted into an ad hoc broadcast platform, providing an innovative and engaging method of sharing audio-based product descriptions and placing audio recordings inside an image. See examples here.
"Images play an important role in creating engagement and interest about locally produced objects and crafts," said ThingLink CEO Ulla Engeström. As a lifelong friend and creator of arts and crafts, I'm delighted to offer a variety of image interaction tools that can bring images new dimensions of personalization and socialization to sharing."
The new tools announced today will also enable Etsy users to bring add their shop on top of their craft images. The new Etsy Shop rich media tag reveals detailed information about a craft item and leads viewers to an Etsy shop with one click, offering thus a new powerful way to connect craft blogs with Etsy.
"There is a real person behind each product on Etsy, and Thinglink makes it possible for our vendors to let their products tell their stories anywhere on the web, says Matt Stinchcomb, director of Etsy Europe.
Brian McNamara, the founder of Rarebeasts, a small electronics design lab in Canberra, Australia, added, "It's a great interface and perfect for the kind of products I sell on Etsy."
ThingLink's array of rich media tags includes the most popular services such as YouTube, Vimeo, Facebook, Eventbrite, SoundCloud, iTunes, and Twitter.

Sign up for a ThingLink account and start tagging your images today. Check out the video on how to set up your account and create your own blog with rich media content like the Etsy tag.
No Comments »
Interacting with Facebook, YouTube, Flickr, Spotify, Vimeo, Wikipedia, SoundCloud, Twitter is now possible from within a single image.
Our free ThingLink tagging tool is nearly one year old. During the first half of this year we put some effort in making it stable and easy to use, and to be perfectly honest with you, we think we have succeeded quite well.
During the second half of the year we have invested in making our tags more interesting. Previously, and mostly still, they have been links that directs the viewer to another site. Now, with this launch, our tags can transform into people's favorite services that can be consumed on the image without having to leave the page. This is a new powerful form of reader engagement and conversion that you will be able to monitor in real time.
So from today, web publishers, brands and bloggers can make their images more engaging with our Rich Media Tags for Facebook, YouTube, Flickr, Spotify, Vimeo, Wikipedia, SoundCloud and Twitter; each of which can be used to tell the story behind anything. Here are some examples that have inspired us. Happy tagging!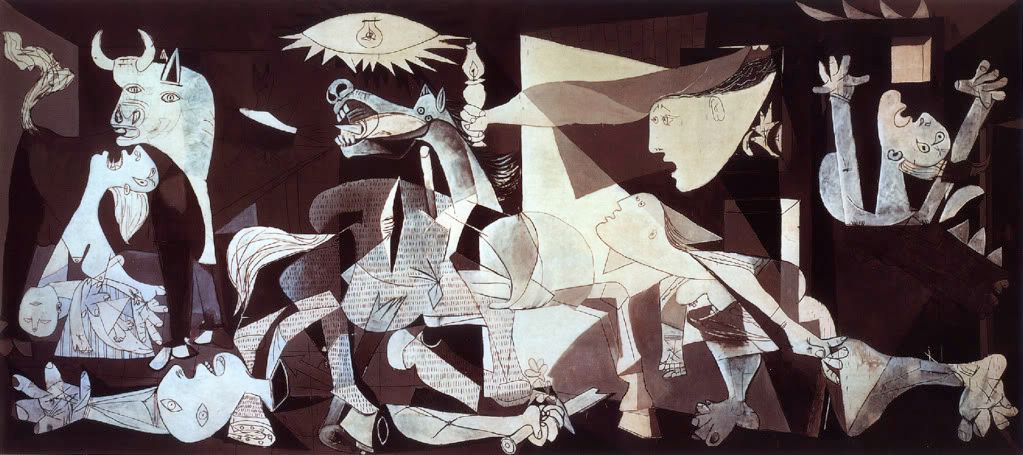 No Comments »
Thinglink is collaborating with The Scandinavian design house Artek to add interactive, in-image links to historical images in the Artek Open Archives. The project is aimed at building Artek's online community and driving user engagement.
Artek has an exceptionally rich image database depicting interiors, exhibitions, installations, and diverse projects dating from 1935 to now. Artek has now made these images accessible to everybody in the Artek Open Archives, an image database showcasing past and present Artek interiors from around the world.
"Our collaboration with Artek is an example of transforming a rich, historical image archives into a fun interactive viewing experience with social features that are also benefit the business," said Thinglink CEO Ulla-Maaria Engeström.
Thinglink image interaction technology in the Artek Open Archives will enable these features:
In-image tags as points of navigation
Images will feature interactive Thinglink in-image tags – interactive hotspots that reveal contextual information about the venue and time period as well as more detailed product information.
Easy sharing
Thinglink will make images shareable in two ways: anyone can share a favorite image via Twitter and Facebook, and bloggers can freely copy an image (in the interactive format with tags) and use it in a blog post.
Image statistics
Thinglink will provide real-time statistics on user interaction with images.
The Artek Open Archives will be launched at the Stockholm Furniture Fair on Tuesday February 8th at the Artek display A10:30. Visit Artek Open Archives online to see it for yourself.
No Comments »
Thinglink (www.thinglink.com) challenges visual thinkers to create a visual graphic concept to be used by Thinglink in promo stickers. We have two favorite slogans, which we would like to see on a sticker with our logo.
Further specifications:
- Each sticker design should contain one slogan.
- Slogans to be used: "ONE THING LEADS TO ANOTHER" and "THINGS WILL NEVER BE THE SAME" (free choice of capital letters).
- Each design should contain the Thinglink logo (see attached)
- No size restrictions, ideally suitable for laptops, note pad covers, etc. small items
- The design should be applicable to stickers, and possibly with small alterations to posters and T-shirts
Prize – iPad!
Thinglink will post the candidates on the thinglinkblog.com and people can vote for their favorite by mousing over the image. Our small but influential Jury will award one winner with a brand new iPad.  On top of this you will get praise on our blog.
Rules
The challenge is open to anyone.
Several entries per person are allowed.
Designs must be submitted before January 31, 2011.
Designs must be your original work and exclusive property.
All intellectual property rights for winning entries will be assigned to Thinglink.
Thinglink may rework the image/design to prepare it for use.
Send submissions via email to jonas@thinglink.com.
About Thinglink
Founded in 2008, Thinglink creates image interaction tools for publishers. Thinglink technology lets businesses and consumers connect objects within photos to anywhere on the Internet. Read more: thinglink.com
No Comments »
Thinglink image tags make photos interactive, adding value for readers and enhancing their viewing experience. Here are five suggestions for tagging your images.
1. Make Tags Engaging
Think about what triggers a click. Put yourself in the reader's place and add tags to objects (people, places and things) that engage readers with fun, interesting links.
2. Tell a Story
Use tags that tell the story under the surface of a photo: what is happening in the image. Uncover the hidden and explain the non-obvious. Use links to navigate readers from inside the image to interesting informational details and links that will make your readers come back for more.
3. Place Tags Tastefully
Remember that anything placed directly on top of a face or object may disrupt the viewing experience. So if you tag a person, don't cover her face. Place your tags tastefully.
4. More Than One, Less Than Twenty
How many tags should you use? In-image tags make photos interactive. Add 3 to 5 tags to each image to make it interesting and fun. On the other hand, twenty tags may create clutter. The rule of thumb is: if an image is not clearly visible with a tag on it, don't tag it at all.
5. Direct Links
Make it easy for your readers to enjoy your photos by sharing accurate links. If you tag a lamp or sofa, link directly to that object's page on a manufacturer or store web site, not a company home page. Avoid spamming.
No Comments »
Our CEO, Ulla-Maaria Engeström just wrote an interesting post on the eve of the Microsoft Social Computing Symposium taking place in New York City. Here are some excerpts from her post.
1. An image can directly serve the objects it shows

Every image tells more than a thousand words. The most common question asked is, "What's in Your Photo?" What is this object? Where can I get it? Who else knows about or likes this? Images can answer these questions and more. They can become a new navigational surface for search.

2. An image can serve advertising, commerce, information sharing, social connection, and shopping

According to Forrester, by 2014, 53% of total retail sales (online and offline) will be affected by the Web, as consumers increasingly use the Internet to research products before purchasing. Consumer purchasing decisions are being made based on images and user preference and ratings: Should I read this article? Should I reserve a room at this hotel? Should I meet this guy?

We make decisions based on images. Search is becoming image-based. And in-image interaction tools developed by Thinglink are enabling image-based advertising, commerce, information sharing, social connection and shopping.

3. Images entertain and drive traffic

Advertising is, at its best, art photography or photographic art. Image ads constitute half of the content of major fashion magazines with the best photographers shooting the best models wearing clothes and accessories from major brands. What if all these image advertisement became interactive with links to retailers? Images would become the new point-of-sale.

4. A good image is the least irritating advertisement.

Online banners ads are quickly losing their effectiveness. There is way too much inventory, ads looks the same and prices are falling. Thinglink aims to recreate banner ads with interactive links, better call to action links and user preference data that provides increasing value to marketers.

5. New vocabulary: Image Inventory and Image Interest Factor

Publishers need to start asking: Do your images serve your business goals? How much of your image inventory drives traffic to points of sale? Does your image inventory enable robust user interaction? How much of your image inventory drives reader retention?

In sum, images are being transformed by in-image links to relevant information for advertising, commerce, entertainment, and social connection. With photos constituting perhaps 20 per cent of web real estate, the hundreds of billion of photos online offer rich opportunities for in-image links to engaging user experiences that will revolutionize and transform image interaction. That's an incredible opportunity that we are very excited about sharing.
Image: yachtingmagazine.com

No Comments »